NH ATV Accident Attorneys Discuss the Dangers of ATV Riding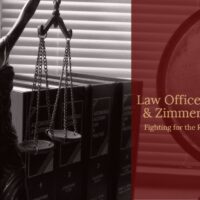 All-terrain vehicles (ATVs) are made for off-road use. They don't have on-road tires, lighting or turn signal equipment needed for highway use. Plus, they have a high center of gravity and a narrow wheelbase that prevent them from being easily controlled on paved roads. So why are large numbers of people driving them on public roads? The highest percentage of fatal ATV accidents occurs on roadways (see infographic).
According to the NH ATV accident attorneys at the Law Office of Manning Zimmerman & Oliveira PLLC, despite warnings that driving ATVs on roadways is risky, this dangerous riding practice is still allowed by a number of states. A report by the Consumer Federation of America [download report] notes that 35 states (or 69 percent) allow ATVs on designated roads, limited stretches of roads or on the shoulder of roads. Because ATVs are not manufactured for on-road use, they do not qualify as "motor vehicles" and are not regulated by the U.S. Department of Transportation. That means states have the authority to allow ATVs on public roads.
The latest data from the Consumer Product Safety Commission (CPSC) found 13,043 ATV-related fatalities occurring between 1982 and 2013, 3,023 of those to children younger than 16. An average of 700 people die and another 100,000 are seriously injured each year while riding ATVs. According to a 2013 report from the Insurance Institute of Highway Safety, two-thirds of fatal ATV crashes occur on public or private roads.
How Young is Too Young?
According to the NH ATV accident attorneys at the Law Office of Manning Zimmerman & Oliveira PLLC, state laws governing the legal age of an ATV driver vary. The CPSC, industry representatives and many consumer advocates recommend that children ages 12 through 15 not ride ATVs with engines larger than 90cc. The American Academy of Pediatrics recommends that no child under age 16 ride an ATV of any size. According to information provided by the Mayo Clinic, children account for about one-third of ATV-related emergency department visits and one-quarter of ATV-related deaths. For the first time, more children are likely to require hospitalization or die in ATV mishaps than in bicycle accidents.
"An ATV is basically a chassis with four wheels and a high center of gravity, so it's inherently unstable. And the driver's body movement is an integral part of the handling," says Todd M. Emanuel, R.N., injury prevention coordinator for Mayo Clinic's emergency services in Rochester, Minn. "Most kids don't have the size, physical strength and balance to control these vehicles, especially adult-sized ones. It's just too much machine for small bodies." And carrying passengers, which is illegal in some states, makes ATVs even more likely to tip or roll over.
Off-Road Rules for a Safe ATV Driving Experience
Monitor young riders carefully. Download the golden rules for driving or riding an ATV.
ATVs can be a fun way to spend time in the great outdoors, but they can be just as dangerous as cars, motorcycles, trucks or sport utility vehicles, reinforcing the need for safe operating procedures. The NH ATV accident attorneys at the Law Office of Manning Zimmerman & Oliveira PLLC encourages following these safety tips from the ATV Safety Institute when riding or driving:
Never ride on paved roads except to cross when done safely and permitted by law. ATVs are designed to be operated off highways and public roads.

Always wear a DOT-compliant helmet, goggles, long sleeves, long pants, over-the-ankle boots and gloves.

Never ride under the influence of alcohol or drugs.

Never carry a passenger on a single-rider ATV, and carry no more than one passenger on an ATV specifically designed for two people.

Ride an ATV that is rated for your age.

ATVs are not toys; supervise riders younger than 16.

Ride only on designated trails and at a safe speed.

Consider taking a hands-on ATV RiderCourse at ATVsafety.org.
If you have been the victim of an ATV accident, contact the NH ATV accident attorneys at the Law Office of Manning Zimmerman & Oliveira PLLC at 603-624-7200.