What Is Negligence and How Do I Prove This Claim?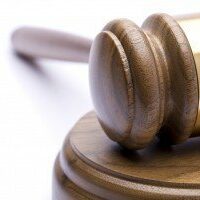 Under New Hampshire law, establishing liability and recovering compensation from another driver requires meeting the elements of negligence. In general, negligence law contains four elements: duty, breach, causation and damages. A New Hampshire car accident lawyer at the Law Office of Manning Zimmerman & Oliveira PLLC can help you understand each of these elements more thoroughly.
Duty
Did the other driver/defendant follow the Rules of the Road? In general, all drivers owe one another the duty to drive cautiously and carefully, taking steps to avoid unnecessary danger or reckless behavior.
Breach
Once a duty of care is established, did the defendant breach this duty? This element is often easily met by pointing to an act (or failure to act) that deviates from the the Rules of the Road. In the context of driving, this could include getting behind the wheel while intoxicated, texting and driving, or running a red light.
Causation
Did the defendant's breach cause your resulting injury? In many cases, causation is easy to prove. In others, however, causation can be very problematic, such as when there is more than one defendant.
Damages
For most negligence cases, there must be harms or losses associated with the incident. While many plaintiffs experience physical injuries, and/or emotional and mental damages, financial and property damages also meet the definition.
The Defendant Claims That I Caused the Accident. Can I Still Sue?
Yes, even when liability is contested you have a right to bring a claim. To a certain extent, however, recovery will depend upon whether you may have caused your own injuries. In some negligence cases, evidence begins to emerge suggesting that the plaintiff, as well as the defendant, may have been engaging in negligent conduct at the time of the crash or other incident, thereby contributing to his/her own injuries. This is known as comparative fault, and it does not necessarily bar you from recovering. Under New Hampshire's modified comparative fault statute, a plaintiff who has contributed to his/her own injuries may still recover from the defendant, provided that the plaintiff is not more than 51 percent at fault.
Contact a New Hampshire Car Accident Lawyer Today
If you have any questions about New Hampshire personal injury law, or would like to speak about your case with a New Hampshire car accident lawyer at the Law Office of Manning Zimmerman & Oliveira PLLC, you may contact us at 603-624-7200.