"Red Flags" in Medical Records in a Personal Injury Case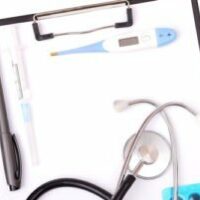 In a personal injury case, the NH injury attorneys at the Law Office of Manning Zimmerman & Oliveira PLLC submits copies of an injured victim's medical records and bills to an insurance company adjuster for evaluation. Insurance adjusters will review these documents and make a determination about whether to make an initial settlement offer on the case – and, if so, the amount of such an offer. Although these initial settlement offers are often low, it is still important for the injured victim to be aware of certain all-too-common "red flags" that insurance adjusters look for in medical records and the affects they can have on a personal injury case.
Degenerative Changes
Degenerative changes usually appear on imaging studies, such as MRIs and x-rays, and are normally the result of aging. Degenerative changes are commonplace when the injured victim is middle-aged or elderly, but medical studies show that degenerative changes may begin to manifest themselves as early as a person's twenties. Thus, imaging studies would likely show some degenerative changes on almost everyone.
When injured victims in a personal injury case undergo x-rays and MRI's over the course of their treatment, insurance adjusters like to point to these imaging studies and attempt to show that the injuries – particularly soft tissue injuries – are simply the result of degenerative changes, rather than the car crash. This is particularly true when other medical records may demonstrate few, if any, objective findings for the symptoms the injured person is experiencing following an automobile accident.
Whenever an injured victim's imaging studies show degenerative changes, the Manchester, NH car accident lawyers at the Law Office of Manning Zimmerman & Oliveira PLLC may need to retain an expert who will testify that, despite the presence of pre-existing degenerative changes, those conditions were likely aggravated by the injury or injuries sustained in the collision, thereby bringing about the increased pain and symptoms.
Moreover, the injured person and/or the healthcare provider may testify that, despite the presence of degenerative changes on an imaging study, the injured victim was not experiencing any significant problems with the subject body part at any point immediately prior to the accident. Therefore, the subject injuries were caused by the accident and not by degenerative changes.
Prior Accidents and Pre-Existing Injuries
By the same token, when an injured plaintiff has sustained prior injuries to the same body part, such as in a prior slip-and-fall accident or motor vehicle accident, the adjuster will try to connect the injuries, pain, and symptoms from the current accident to the prior accident or injury. Again, however, testimony from a healthcare provider, as well as from the injured victim, will be necessary to show that, despite these prior accidents and injuries, the current accident aggravated or worsened those injuries, thereby establishing causation and increasing the prospect of high damages in the current personal injury case.
Gaps in Treatment
Gaps in an injured plaintiff's treatment are a red flag for insurance adjusters when reviewing medical records and bills. Significant gaps in treatment can be detrimental to an injured person's case although, as all know people who try to tough through pain, hoping the problem will resolve without the need to ongoing treatment, insurance companies and the attorneys they hire to represent their insureds at trial will try to use gaps in treatment to confuse a jury into thinking that the victim was not really hurt.
Knowing an insurance company will be picking apart every medical record in an effort to confuse juries and make them think victims are no being honest, is absolutely essential that injured victims comply with all of their healthcare providers' treatment recommendations, that they show up for all medical and physical therapy appointments on time, stay for the entire appointment, and complete all prescribed home exercise regimens.
Frequent late arrivals or appointment no-shows may negatively impact a personal injury case and will likely result in an insurance adjuster placing less settlement money on the case than if the injured person had complied fully with their treatment protocols.
Speaking with Healthcare Providers About Your Symptoms
It is also important that injured victims are mindful of what they say to their healthcare providers, including emergency management technicians (EMTs) and emergency room personnel, about their symptoms, pain levels, and injuries following a collision.
While being treated in an emergency room following an accident, an injured victim should be very clear about what their symptoms are and what body parts are bothering them at that time. All too often, injured persons focus only on the most significant problem. For example, if you go to the emergency room by ambulance for a broken arm, it often seems silly to be complaining about some stiffness in your knee and a bruise on you lower back. However, as the arm heals and the knee and back problems linger on, the insurance company will look back at that initial emergency room visit and question why those complaints were not made.
It is very important to be clear, concise, and accurate about injuries, pain levels, and symptoms when communicating with healthcare providers at every stage of treatment. Despite this, not every record is going to reflect every complaint, even if you tell your doctor.
Often, if someone is seeing an orthopedic doctor for a follow-up to a broken arm, the arm is the only focus of this visit. Some doctors will even tell you that you need separate appointments for separate issues – this often has to do with their billing procedures. Although injury victims cannot control how accurate or complete their medical records are, they can make sure they are thorough and accurate when speaking with their doctors, increasing the chances that the records will reflect all their complaints.
Medical Records in a Personal Injury Case Are Important
Medical records and their contents are important – especially upon initial review by an insurance adjuster at the beginning of a personal injury case. We know that people with pre-existing conditions are easier to hurt and harder to fix. This does not change in any way that the person who hurt them should be fully responsible for fully and completely compensating them for their injuries. But being mindful of the way that insurance companies will twist this information and try to use it against victims is important for anyone with an injury claim to understand.
Contact Experienced NH Car Crash Attorneys
If you or a loved one have been injured through no fault of your own, contact the New Hampshire car crash attorneys at the Law Office of Manning Zimmerman & Oliveira PLLC. There are no up-front costs for our services. All personal injury and workers' compensation cases are handled on a contingency basis, meaning that we are only paid for our services if we successfully recover damages from the responsible party. For a free consultation, call 603-624-7200.