Information About Workers' Compensation "Independent" Medical Exams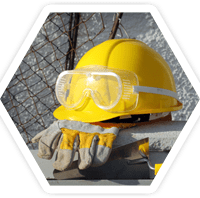 Have you received notice of an exam scheduled by your employer or their workers' compensation insurance company? If so, you will need to attend this exam. You might not want to go for any number of reasons. However, the law requires that you attend or you will jeopardize receiving your benefits.
If for some reason you cannot make the appointment, it is critical to reschedule it. Not showing up for a scheduled exam will hurt any work injury claim. A workers' compensation lawyer at the Law Office of Manning Zimmerman & Oliveira PLLC can help reschedule an exam. The doctor will write a report. They will send it to the employer, the insurance company, and your lawyer. It is important to cooperate and provide detailed and accurate information.
Seeing a new medical provider can often cause some concern. This is especially true since the exam is with someone who is not your own doctor. But there are things you can and should do to make the exam as useful as possible. First and foremost is to give the examiner a solid and honest understanding of your medical problem. Be honest with the doctor and do not try to hide information that you think might hurt your case. This includes prior accidents or illnesses. Make sure to let the examiner know how your medical problem affects you. Do not exaggerate. Be prepared to provide full information on how your injury impacts your life.
Most of the medical providers who perform these exams conduct a great number of them. The doctor may appear friendly. However, always keep in mind that they are paid by the employer or insurance company. They are not trying to help you! In such a situation, it is easy to forget important details of the significant impact of your medical problems. Preparing a list of how you are impacted helps you to remember important details. This will help you to provide accurate and important information about the impact of your injury or disease. It's OK to bring your list into the appointment and refer to it.
It is well known that various medical problems impact people differently. This is why it is so important to detail how the symptoms of your medical problem affect you. Tell the doctor how the medical problem impacts your daily life. This includes if you are unable to work, and why the injury would not allow you to perform your prior, or any, work duties.
The doctor will evaluate your description of symptoms, signs they can observe, and possibly the results of tests. The symptoms are your description of how the medical problem impacts you. They are not given as much consideration in evaluating your medical problem as they are based on your description. Signs are things that a doctor can observe. They are given more weight in determining a disability.
Remember, the doctors are not trying to help you! They are looking to see if the description of your problems match with records they have reviewed and their observations. The doctor will be evaluating you the entire time. They will look to see if you exaggerate your symptoms. They will observe how you walk, stand, and sit. And they might observe how you climb onto an exam table. Don't overstate your symptoms at this exam, but be sure to not hide them. If something is hard to do or you're in pain or discomfort, let the doctor know.
It is permissible to bring a family member, friend, or someone from your lawyer's office to the appointment. It is, in fact, advisable to do so. Having someone with you can help you focus on providing accurate and detailed information to the doctor. They will also be a witness to how thoroughly you were evaluated. There are many times that doctors performing these evaluations are thorough and provide accurate and helpful information for your case. There are other times, however, that they do not fully evaluate you or get full information about your symptoms. It is helpful to have your witness keep track of how much time the doctor spends with you. Having a witness can help your claim if the report from the evaluation is not helpful.
During the evaluation, the doctor may suggest testing. You have a right to refuse testing. There are, however, times when tests can help your case. If you have concerns, let the doctor know you want to think about undergoing the test. It is best to talk to your workers' compensation lawyer about the potential need for, and impact of, such testing.
After the evaluation is completed, you and any witness to the evaluation should make some notes. It is useful to document how much time was spent with the doctor during the evaluation. Jotting down some notes right after the exam can help you remember what was done and said. Your workers' compensation lawyer will want to know how you think the exam went. It is good to check in with their office shortly after the exam is completed.
For more information, including two very in-depth videos about workers' compensation law, click here. Should you have any questions or concerns, be sure to speak with a workers' compensation lawyer, preferably before the exam.
Finding the right New Hampshire workers' compensation lawyer
You may need a workers' compensation lawyer experienced in workers' compensation law to represent you. There are numerous deadlines and countless rules and regulations that must be met. They require you, your employer, your doctor, and the workers' compensation insurance carrier to take certain action. The insurance carriers have access to experienced and knowledgeable lawyers to work for them. You should consider doing the same. At the Law Office of Manning Zimmerman & Oliveira PLLC, your initial consultation with a workers' compensation lawyer is always free.
The firm's legal, medical, and extensive trial experience is utilized to obtain full and fair compensation. This includes compensation for pain and suffering, lost wages, medical bills and permanent injury. We may be reached at 603-624-7200 or by email at info@MZLawNH.com. We may also be reached by using the "contact us" or chat feature on our website.
The NH workers compensation lawyer at Manning Zimmerman & Oliveira PLLC invite you to subscribe to our newsletter. We are also on Facebook and you can follow us on Twitter.
Experienced. Knowledgeable. Personally Committed to Justice.