6 Tricks Insurance Companies Use After A Truck Accident To Devalue Or Deny Your Claim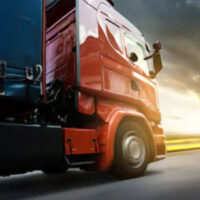 Being involved in a truck accident can be a traumatizing and overwhelming process. While the worst is over, you still have things to do before you can put the incident behind you and move on with your life.
We are talking about the insurance claims process following a truck crash. Seeking compensation after a truck accident requires you to deal and negotiate with insurance companies.
Insurers make money by not paying out money for claims or lawsuits, which is why you can expect the insurance company to use plenty of tricks in an attempt to reduce the value of your claim or deny coverage altogether.
Consider contacting a Manchester truck accident attorney to help you deal with insurance companies and help you handle the legal aspects of the process while you focus on your speedy recovery.
Tricks Insurance Companies Use to Deny or Devalue Your Truck Accident Claim
Below is an overview of some of the most common tricks insurance companies use to devalue and deny valid claims following a truck crash:
Not responding or dragging out the claims process. One of the first tactics that you may encounter is that the insurer may ignore your claim for an unreasonable amount of time. The insurer may also delay the claims process for as long as possible to run out the clock on the statute of limitations and make the claimant more willing to accept an unfair settlement offer.
Requiring a recorded statement. One of the most common – and effective – ways insurance companies can devalue or deny claims is by requiring claimants to provide a recorded statement. It is not advised to give a recorded statement until you speak with your lawyer because the insurer may try to take things out of context in a way that could end up jeopardizing your claim.
Requesting more and more information. If an insurance company keeps requesting information and saying that without this information, your claim will not be paid, the insurer is probably using a tactic to delay the claims process in an attempt to avoid paying out your claim.
Offering sympathy. Insurance companies train their workers to be sympathetic and act as every claimant's best friend. However, you should not be fooled by this tactic because the insurer may take advantage of your trust to get you to accept a lowball settlement offer.
Using surveillance. It is not uncommon for insurance companies to hire private investigators and use surveillance to find valid grounds to deny or reduce the value of claims. For example, an investigator may take photographs of you engaging in physically demanding activities in an attempt to deny your claim.
Making a lowball settlement offer. The first settlement offer in a truck accident case is almost always much lower than what the victim is entitled to. A claimant has a right to decline the settlement offer and demand a higher compensation amount.
Consider talking with a knowledgeable attorney to calculate the value of your personal injury claim following a truck crash. Contact our lawyers at the Law Office of Manning Zimmerman & Oliveira PLLC. Our attorneys can help you deal with insurance companies to ensure that you do not fall for their manipulative and dishonest tactics. Call 603-624-7200 to discuss your case.