11 Questions an Attorney May Ask Before Accepting Your Personal Injury Case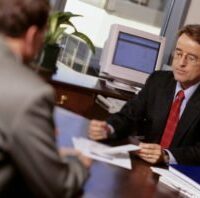 If you have been injured in an accident, be sure to contact a NH personal injury lawyer at the Law Office of Manning & Zimmerman PLLC as soon as possible. However, before a personal injury lawyer accepts your case, there are a series of 11 questions they might ask you in order to obtain the details of the accident and your injuries.
How did the accident happen? Be sure to be as detailed as possible when explaining how the accident occurred.
When did the accident occur? Your personal injury lawyer will want to know exactly what date and time the accident happened. If you waited too long after the accident to file a claim, then you may be outside of the statute of limitations.
Where did the accident happen? Your personal injury lawyer will need to determine the venue for your case, which will be based upon where the accident happened. If the accident happened in another state, we can recommend a personal injury lawyer for that area.
What injuries did you sustain?
Did you seek medical attention for your injuries? Your personal injury lawyer will request the names of the places you went to seek attention, as well as copies of any medical records you may have.
How are your injuries presently? Your injury attorney will want to know if your injuries have healed or if you are still from the effects of the crash.
Were there witnesses to the accident?
Do you have any type of insurance?
Have you been in contact with any insurance companies about the incident?
Where is the car or truck that caused your injuries? If you were hit by a car or truck, or injured by something else, your injury lawyer will want to see pictures before the vehicle is repaired. If you have already taken pictures, bring them in to show your NH personal injury lawyer.
Were you referred to the law office by someone? At this point, you can ask the personal injury lawyer any questions you may have as well.
Contact an Experienced NH Personal Injury Lawyer
If you have been injured by another person's careless acts, contact the Manchester injury attorneys at the Law Office of Manning & Zimmerman PLLC at 603-624-7200 for a free consultation. It is essential that you have competent legal representation from the onset of your case through litigation. Big insurance companies have lawyers looking out for their interests and you should too!
To subscribe to our newsletter, click here. We are also on Facebook and you can follow us on Twitter.
Experienced. Knowledgeable. Personally Committed to Justice.