Proving Emotional Distress in New Hampshire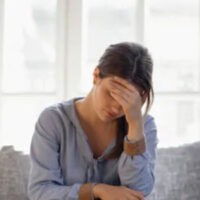 Many people suffer personal injuries every year. Some are hurt in car or motorcycle crashes, while others suffer falls, medical errors, or physical assaults. The law provides direct mechanisms for injury victims to seek compensation for their pain, lost income, and expenses. One of the more interesting and often elusive elements of compensation has always been the recovery of money damages for emotional distress. Most people have a complete misunderstanding of what this means and how to prove it. If you think you are suffering from emotional fallout after an injury, it's best to have a candid discussion with a personal injury attorney as soon as possible, and find out more about your options for getting quality mental health treatment and possible compensation.
What is Emotional Distress? 
When someone negligently causes another person's injuries, it creates liability. The person responsible is "liable" (or legally responsible) for paying for all of the damages or harm that he or she caused. When a person damages property, they must pay the reasonable value of that property. But when it's the human body that is damaged, it can be much more complicated. Emotional distress is but one of the many types of damages that a person can legally seek in a lawsuit. Just as the human body can be broken, so too can the mind suffer an injury. For those who are truly injured in a psychological sense, there may indeed by compensation due. But it's a hard injury to understand.
When is Emotional Distress Available? 
When a person is physically injured – usually in a catastrophic manner – there will almost always be some accompanying emotional distress. Here are some common examples of situations where emotional distress may be available:
Amputation – The victim must cope with an enormous loss and change in their life
Paralysis – The emotional and psychological injury is perhaps even worse than the physical harm
Loss of vision or hearing – The emotional loss caused by no longer seeing or hearing can be extraordinary.
What if the Victim is Not Injured? 
Historically, most states have applied a standard known as the "physical impact rule." This rule says that you could not claim emotional distress unless you had some form of physical contact with the mechanism of injury. For instance, if a car accident killed a passenger you were riding with, you could claim it, because the crash affected both of you physically. But if you witnessed a loved one being hit by a car, unless the car also hit you, there was no emotional distress claim.
Other states around the country have adopted what is known as the "zone of danger" rule, which says so long as you are in the relative area where the harm happens, you may be able to make such a claim.
New Hampshire, however, follows a different standard. In Graves v. Estabrook, a New Hampshire Supreme Court case from 2003 rejected bright line tests such as the zone of danger, opting instead for a general theory of foreseeability. In other words, where there is a reasonably foreseeable expectation of harm, a claim can be made.
Other Types of Damages 
Remember, however, that emotional distress is just one of several claims that can be made for injury cases. Other types of damages include:
Lost income
Loss of enjoyment of life
Loss of a spouse
Loss of society and companionship
Personal pain and suffering
Medical expenses
If you have suffered a serious injury and believe someone is responsible, call The Law Office of Manning Zimmerman & Oliveira PLLC today. Our Manchester personal injury attorneys have the experience and compassion to handle just about any type of injury claim. Schedule your consultation today.
Resource:
courts.state.nh.us/supreme/opinions/2003/grave025.htm