NH Personal Injury Attorneys Recommend Keeping Track of Your Medical Bills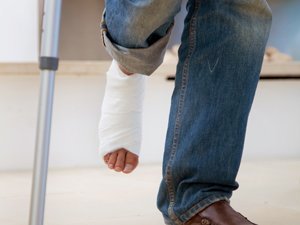 When dealing with lawsuits related to injuries or medical malpractice, NH personal injury attorneys explain that medical bills, invoices, and receipts are very important documents that you should be carefully record and archive. By keeping accurate records of your medical visits and expenses, your retained lawyers can build a better case that can result in a favorable outcome or reasonable settlement.
Keep Track of Your Medical Bills
You should note the date, time and purpose of all your visits to clinics or hospitals. Each visit should have a corresponding medical bill; if one is not provided, you should ask for one. When filling prescriptions at the drugstore, you should save both the doctor's Rx slip and the sales receipt.
Make a Chart of Your Medical Bills and Activity
In addition to keeping track of your medical bills, you should also create a chart that shows a history of your medical treatment. This chart, which can be easily made using spreadsheet software such as Microsoft Excel, should include the date of all medical services and prescriptions received along with their cost and how the payment was settled. A sample entry would be: March 25