NH MEDICAL MALPRACTICE ATTORNEY DISCUSSES FAILURE TO DIAGNOSE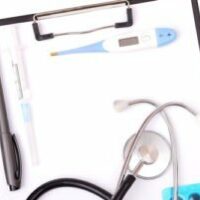 It is unfortunate but, at times, doctors may misdiagnose a person's illness (wrong diagnosis), diagnose an illness too late (delayed diagnosis), or fail to diagnose an illness. The cost of such mistakes is high and may result in permanent injury or death. A doctor's failure to properly take steps to determine the nature of a patient's medical problem may be medical malpractice.
Is It Medical Malpractice?
For a diagnosis-type mistake to be considered medical malpractice, a NH medical malpractice attorney at the Law Office of Manning & Zimmerman, PLLC would show:
There existed a doctor-patient relationship, so the doctor had a legal duty of care that required him/her to have the medical knowledge and skills that a reasonably competent physician would have who practices the same type of medicine.
The doctor broke (breached) that duty when he/she made the diagnosis mistake regarding the patient's medical condition.
The patient suffered a harm or injury, e.g. worsened medical condition.
The doctor's mistake caused the patient's harm or injury.
A NH medical malpractice attorney at the Law Office of Manning & Zimmerman, PLLC would review the facts and circumstances of your treatment and, if appropriate, argue that the doctor was negligent by failing to ask specific questions or perform certain tests and had the doctor properly diagnosed the patient, the harm would not have occurred or the patient would not have suffered as serious a harm. There must be a showing that if the standard of care – also known as the patient safety rules – was followed, the doctor would have recognized the patient's medical problem and diagnosed and treated the patient accordingly.
Contact an Experienced NH Medical Malpractice Attorney for a Free Consultation
Injured parties generally have three years (there are exceptions) to file a medical malpractice lawsuit or the claim is extinguished. If you or a loved one believe you may be the victim of medical malpractice, contact a NH medical malpractice attorney at the Law Office of Manning & Zimmerman, PLLC for a free consultation at 603-624-7200. It is essential that you have competent legal representation from the onset of your case through litigation. Big insurance companies have lawyers looking out for their interests and you should too!
For a free consultation, contact the Manchester injury attorneys at the Law Office of Manning & Zimmerman PLLC. We may be reached at 603-624-7200, by email at info@MZLawNH.com, or by using the "contact us" or chat feature on our website.
Experienced. Knowledgeable. Personally Committed to Justice.
We invite you to subscribe to our newsletter. You can also follow us on Twitter.